If you've looked over a 'how to get started in cryptocurrency' guide you'll realise that finding a broker is an important part of the process.
Crypro brokerages are also an extremely competitive area – which means big marketing campaigns, affiliate schemes – and plenty of websites telling you exactly who to use. Sadly, it's pretty obvious that most of those things point you in the direction of whoever's spending the most money to get you onboard – not always the best choice for you!
Rather than point you in one direction or another, we'll run you through 10 of the most reputable brokers and exchanges currently operating – and give you a few pointers that might help you make your decision.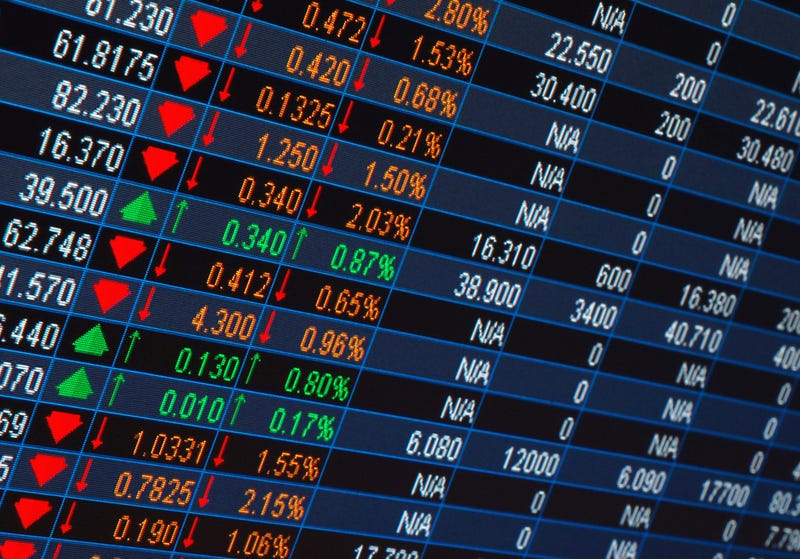 Coinbase
In terms of established names, you won't find many more solid than Coinbase. They've got a nice and simple step by step process that sees you create a digital wallet, connect your bank account then start buying currency.
Coinbase only trade Bitcoin, Ethereum and Litecoin at the moment – so if you're looking for something less well-known, you might be better starting somewhere else. For the 3 big currencies, Coinbase is a good bet.
CEX.io
CEX.io is another well known name in crypto – and has the enviable record of having never lost any user's funds to theft. Combine that with a 99.999% service availability and CEX.io presents as a very safe and dependable choice.
The site meets financial legal compliances in some of the most stringent countries in the world too – so you've got more than just a few good reviews backing your choice of broker up.
Localbitcoins
Reading a Localbitcoins review will make it clear that this isn't your average crypto broker site – instead, the service is a true peer-to-peer bitcoin trading service.
Imagine a classified site but entirely for Bitcoin – the site allows users to post advertisements offering their own exchange rate and payment methods. Localbitcoins consider themselves the future of Bitcoin trading – a peer-to-peer service for a peer-to-peer currency.
Wall of Coins
Wall of coins cite themselves as being the most trusted crypto marketplace on Earth – and a bit part of that is the way they handle their customers and their coins.
A lot of brokers offer a wallet that doesn't offer you direct access to your coins and their keys – but Wall of Coins does. Not only that, but all coins are held in 'cold' storage – an unmarked secure facility with the highest level of security. A lot of companies that hold coins offline take a while to grant access and begin transactions – which can be limiting – but Wall of Coins offer access within 15 minutes – impressive speed.
Coinhouse
Coinhouse is one of the few crypto exchanges that's based in France – and it's run by Ledger, the team behind the Ledger Nano S – one of the most highly thought of hardware wallets on the market. As such, you can sleep easy knowing your currency and details are in safe hands.
Coinhouse deliver your currency immediately, meaning you're free to spend your time as you wish – rather than sitting around waiting for your account to credit. They comply with regulations throughout Europe and the USA and pledge no hidden fees – so what you see is very much what you're going to pay.
ItBit
ItBit crank up the authority on their site and through their marketing material by concentrating on financial organisations and Bitcoin trading professionals. They're regulated throughout the US and offer bespoke services for clients who are trading serious numbers of Bitcoin.
ItBit very much put themselves forward as the next level of crypto exchanges – and part of that is their high level of customer support. If you need help – they've got dedicated customer support representatives available online or via the phone at any time of the day or night.
Twin their levels of customer care with the fact that they were the first regulated Bitcoin exchange in the US – and you're onto a safe bet.
Changelly
Changelly is a little different to the other services on this list – in that it doesn't trade in traditional currencies whatsoever – so your GBP, USD or EUR is no good here!
Instead, you've got the chance to find some exceptional exchange rates between digital currencies – better than the services that deal with standard debit and credit card transactions. When you visit the site you can enter the currency and amount you wish to trade from – and you'll get a real time indication of how much you can expect out from your desired coin.
Because Changelly doesn't actually hold any coin – all transactions are facilitated directly with the relevant user and trading platform – protecting user anonymity. This is a good review of Changelly that we would highly recommend that you read. 
Coinmama
Although Coinmama only sell Bitcoin and Ethereum, they pride themselves on ease of use and speed – so if you don't have the time to sit around making sure each step of the process is going to plan, you might find yourself right at home here.
Select an amount, click 'buy now', enter your card details and you're done. Plus, you can quickly and easily track the status of any order. Simplicity at its finest.
Bitpanda
Where most exchanges only accept Visa, Mastercard and PayPal – Bitpanda are happy to accept any one of 10 payment options – from Skrill to SEPA.
Bitpanda came to life after its founders – all Bitcoin enthusiasts – discovered how difficult it could be buying Bitcoin in Europe. The service is fully automated – as soon as you submit your payment you're automatically credited with the cryptocurrency of your choice. Their homepage has an exceptionally detailed FAQs section that will take you through any uncertainties you have about the platform.
Bitquick
As you might be able to guess from the name, Bitquick is another service that prides itself on a quick turnaround time for customers – and while they don't claim to be instant – you can get the transaction time for their 10 latest orders on their site – and it's usually less than 20 minutes.
One of the big factors that sets Bitquick aside from anyone else is that fact that they handle cash – real cash, transferred to their account – rather than credit or debit card transactions that require the card issuer as an intermediary. You can expect some ID checks if you're dealing with massive figures – but that's to be expected – and there aren't many exchanges that handle cash transactions so quickly and safely.